Black Knights, Democracy and Authoritarianism in the Balkans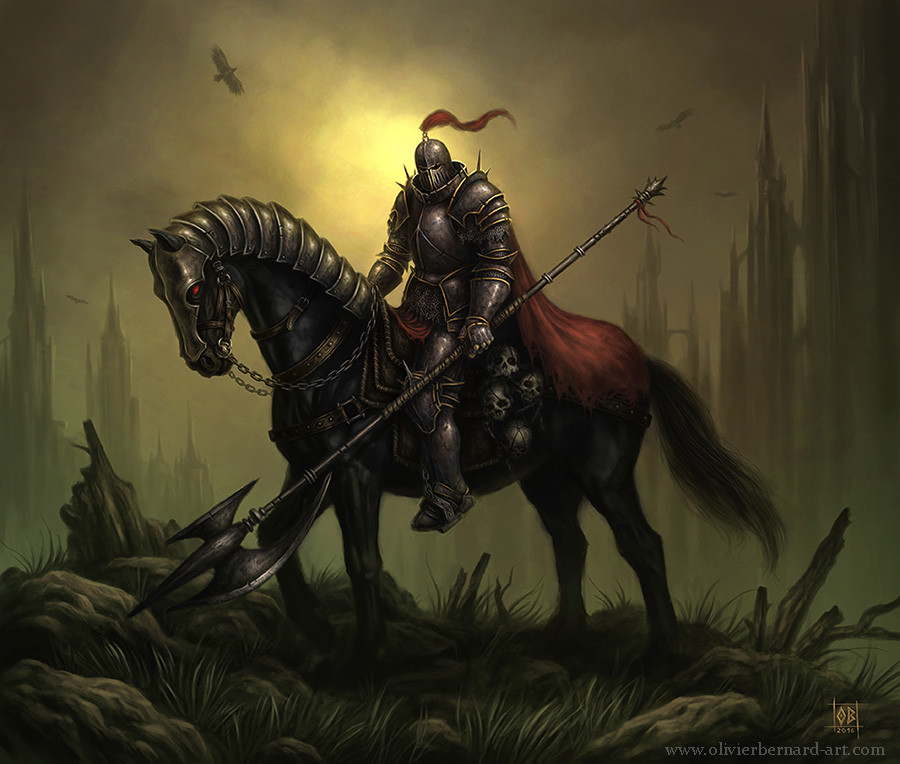 Democracy, or maybe better to say liberal democracy, is the most popular type of polity set-up world-wide in 21st century. After the third wave of democratization, as Huntington (1991) coined it, the highest number of states in the world are considered democracies. The countries from the Balkans have been part of the third wave of democratization.

Although all Western Balkans states fulfil minimum requirements to be qualified as democracies, that does not automatically imply high quality of democracy. Except Croatia, all other Western Balkans states were designated as transitional or hybrid regimes by Freedom House Nations in Transit Report (2020). Montenegro and Serbia have changed category from a semi-consolidated democracies in the previous reports, and all countries together have recorded lower democracy scores. There are different explanations for the democratic backslide in the Western Balkans.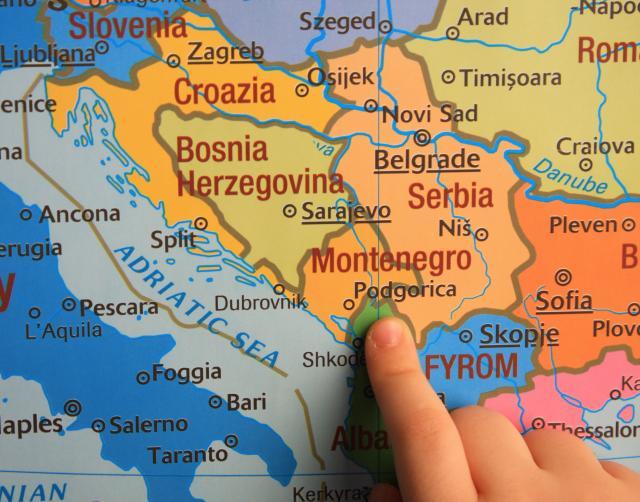 The European Union is the most famous external promoter of democracy among the Balkans' countries. However, there are negative external actors which promote autocracy, also called "Black Knights" (Tolstrup, 2014). The most famous Black Knight is Russia in who's interest is to support authoritarian leaders. Tolstrup gives two distinct modus operandi of Black Knights: by boosting various material and strategic resources available to the autocrat or by undergirding and solidifying regime legitimacy (Tolstrup, 2014: 4). Russia was present in the Balkans also, most notably in the case of Serbia. Aleksandar Vučić current President, and former Prime Minister of Serbia, has built very good relationship with Russian president Putin. Vučić enjoyed endorsement by Putin in several elections, which enabled him to show his invincibility to the electorate. However, not only authoritarian regimes are black knights, Tolstrup notes that "democratic external actors may also behave as black knights" (2014: 4). In the case of Serbia, Vucic has also few times got the endorsement from Germany's Chancellor Angela Merkel who organized high-profile meeting with Vučić a day before presidential elections in Serbia in 2017. on which Vucic was the candidate. This meeting made an impression to the electorate of Vucic's invincibility and his policy with no alternative. These are all elements Tolstrup mentions in his article. In the same manner the EU member state supported authoritarian rule of Milo Đukanović in Montenegro. Nevertheless, many authors described support for authoritarian leaders in the Balkans as EU's policy for 'stabilitocracy'.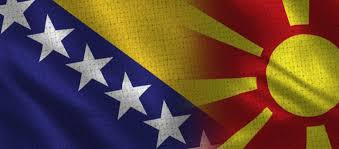 According to the Freedom House report, Bosnia is also characterized as a transitional or hybrid regime (Freedom House 2020). However, Bosnia was never considered by Freedom House as anything more than hybrid regime, but not because of black knights. The problem of Bosnia is its very rigid power-sharing political system. Consequences of the rigidness are the ethnification of institutions and inefficient decision-making (Bieber, 2004: 239). Bosnian society is deeply divided today on the ethnic lines with Serbian, Bosniak and Croatian children going in separate schools, deputy ministers who are by law members of different ethnic communities than ministers usually are powerless and without any influence – "window dressings" how Bieber call it (2014: 237). In contrast to Bosnia, Bieber gives an example of North Macedonia where Albanian community is present, not only in every government from 1990. onwards, but also in public administration and police (Bieber, 2014: 241-242). In the case of Macedonia, this is not just bare political representation of Albanian minority, but their actual and effective participation that given North Macedonia functionality vis-à-vis Bosnia and Herzegovina. Yet, we should be honest and say that N. Macedonia is also described as a hybrid regime (Freedom House, 2020) and has also recorded democratic decline (although only few score points) in comparison to previous reports. However, N. Macedonia was a hostage of authoritarian leader – Gruevski, who was finally defeated in 2016. and cleared the way for N. Macedonia to continue democratic reforms and consolidation.
On the other hand, neighboring states of Bosnia, namely Serbia and Croatia, have been accused as black knights undermining Bosnian statehood and reform struggles (Igman Initiative 2020). Serbian government is keeping good relations with the Republika Srpska while Croatia is supporting creation of the third entity within Bosnia, which would be Croatian. This would for sure lead towards more deeper cleavages and maybe even disintegration of Bosnia and Herzegovina. Leadership of the Republika Srpska is constantly threatening that they would leave Bosnia and become independent state, Milorad Dodik, recently elected for Presidency of Bosnia and Herzegovina refuses to use official flag of the state, Croats lobbying for the third entity – all of these show how divided Bosnia is. It is so divided that its functionality is questionable quarter of century after its creation. When there is no functionality within the state, we cannot talk about the quality of democracy at all.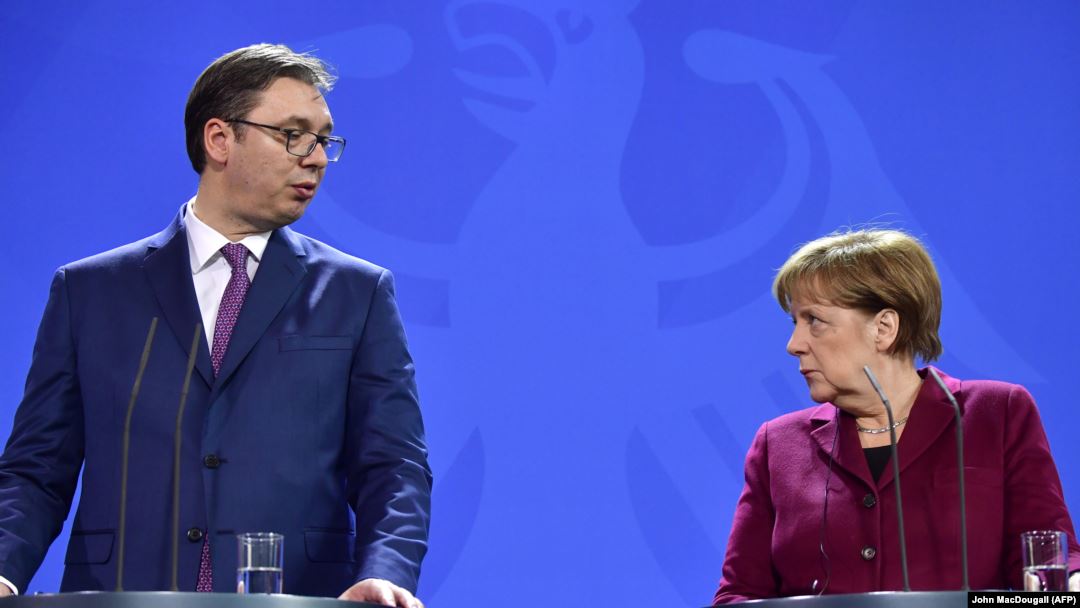 In the end, the Balkans region was never known for the high levels of democracy in its history. However, from the break-up of Yugoslavia, successor states have been recording improvement when it comes to the quality of democracy, until recently. Esen is arguing that Turkey is part of global democratic backslide and classifies it as a competitive authoritarian regime (Esen & Gumuscu, 2016: 1582). For him, competitive authoritarian states are not autocratic regimes, but they are not democracies either. They are somewhere in between. These states have competition among the political actors, but the competition is not fair. Other elements of competitive authoritarianism are: uneven media access, politicized state institutions, uneven access to resources, and violations of civil liberties (Esen & Gumuscu, 2016: 1585-1594). Observed states from the Balkans in this paper show same elements of competitive authoritarianism. Some of them more and some less. Therefore, we can also put Bosnia and Herzegovina, Montenegro, North Macedonia, and Serbia in the group of countries that recorded democratic backslide in past decade. Huntington in his famous theory on waves of democratization has also identified waves of de-democratization after first two waves of democratization. Maybe current global democratic backslide can be seen as third wave of de-democratization.
No comments
Leave a reply